elementary OS 6 Odin final version released
The elementary OS development team has released the stable version of the elementary OS 6 distribution (based on Ubuntu).
There are many new features such as multi-touch support and enhanced object synchronization, such as mail and calendar information.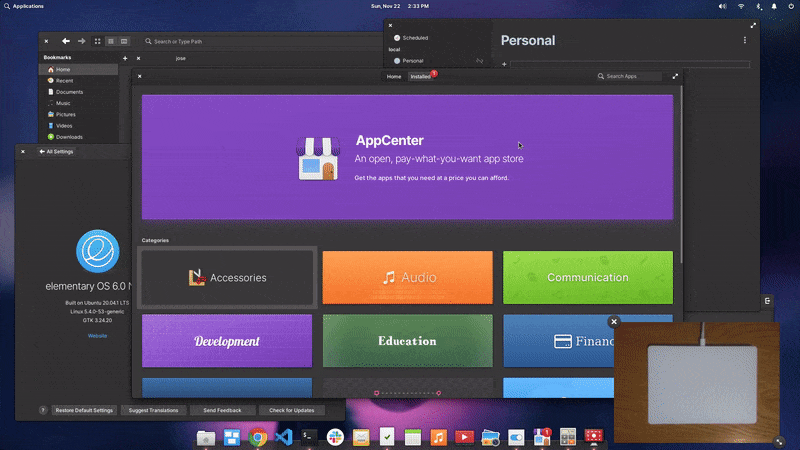 The new version brings Dark Style. The new visual style is available directly from the welcome screen, or you can apply it at any time from System Settings εργασίας Desktop → Appearance.
Choose the classic default style or a new dark style and the system and default applications will follow.
The development team also added 10 new colors that can be applied to anything from suggested action buttons to text selection focus style. Elementary OS 6 is the most customizable version ever released, according to a developer announcement.
Elementary OS 6 uses sandboxing technology to protect your privacy and security at a technical level.
All AppCenter applications are now packaged and distributed as Flatpaks, a modern container format that keeps one application away from the other, along with your sensitive data. Several default operating system applications are now distributed as Flatpaks.
Additionally, version 6 uses Portals to control how applications interact with each other and your data.
Applications should explicitly request permission e.g. to access files or launch other applications. There is a new permissions screen in System Settings → Applications that displays all the permissions requested by your applications. It also gives you control over their bypass or revocation.
More details can be found at announcement of the new version.
Download the ISO from the official page
---
Read them Technology News from all over the world, with the validity of iGuRu.gr
Follow us on Google News
---