Gmail continues to integrate with Microsoft Office files, allowing users to directly edit Office documents they receive as attachments.
So you can edit files directly in Gmail without opening them. Previously, you had to open these documents in the Google Workspace suite before you could make any changes.
You can now edit Word, Excel and PowerPoint files without leaving it gmail while maintaining the original form of the document. This also means that you can send an edited Office file in response without having to download, edit, and re-attach the new version.
Supported files
Word files: .doc, .docx, .dot
Excel files: .xls, .xlsx, .xlsm, (macro enabled Excel files), .xlt
PowerPoint files: .ppt, .pptx, .pps, .pot
Modifying an Office file is simple by clicking a new "edit" button that appears next to the email attachment.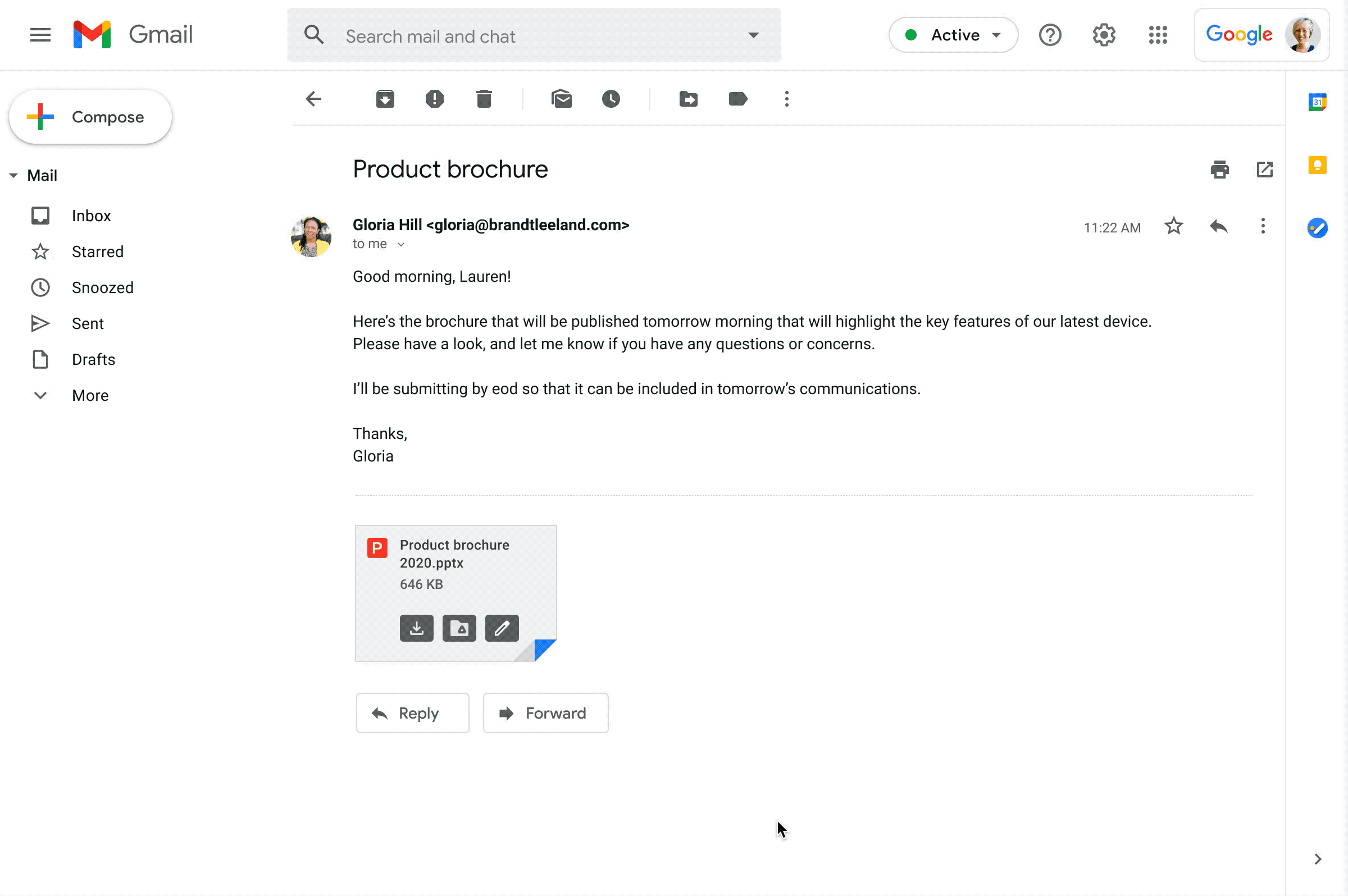 The update started circulating for all users, though Google he says that it may take up to two weeks for it to appear. More about the new feature can be found on the Google Support page here..
Subscribe to the Blog via Email
Read them Technology News from all over the world, with the validity of iGuRu.gr
Follow us on Google News