Google has announced a new setting that allows users to control whether data in Gmail, Meet and Chat can be used to view suggestions across its product line.
Calls the function "Smart" features.
"Think: incoming tabs, Smart Syntax and Smart Gmail Reply, reminders on when to pay for your Google Assistant accounts, and booking restaurants on Google Maps," says one Publication written by Maalika Manoharan's product manager.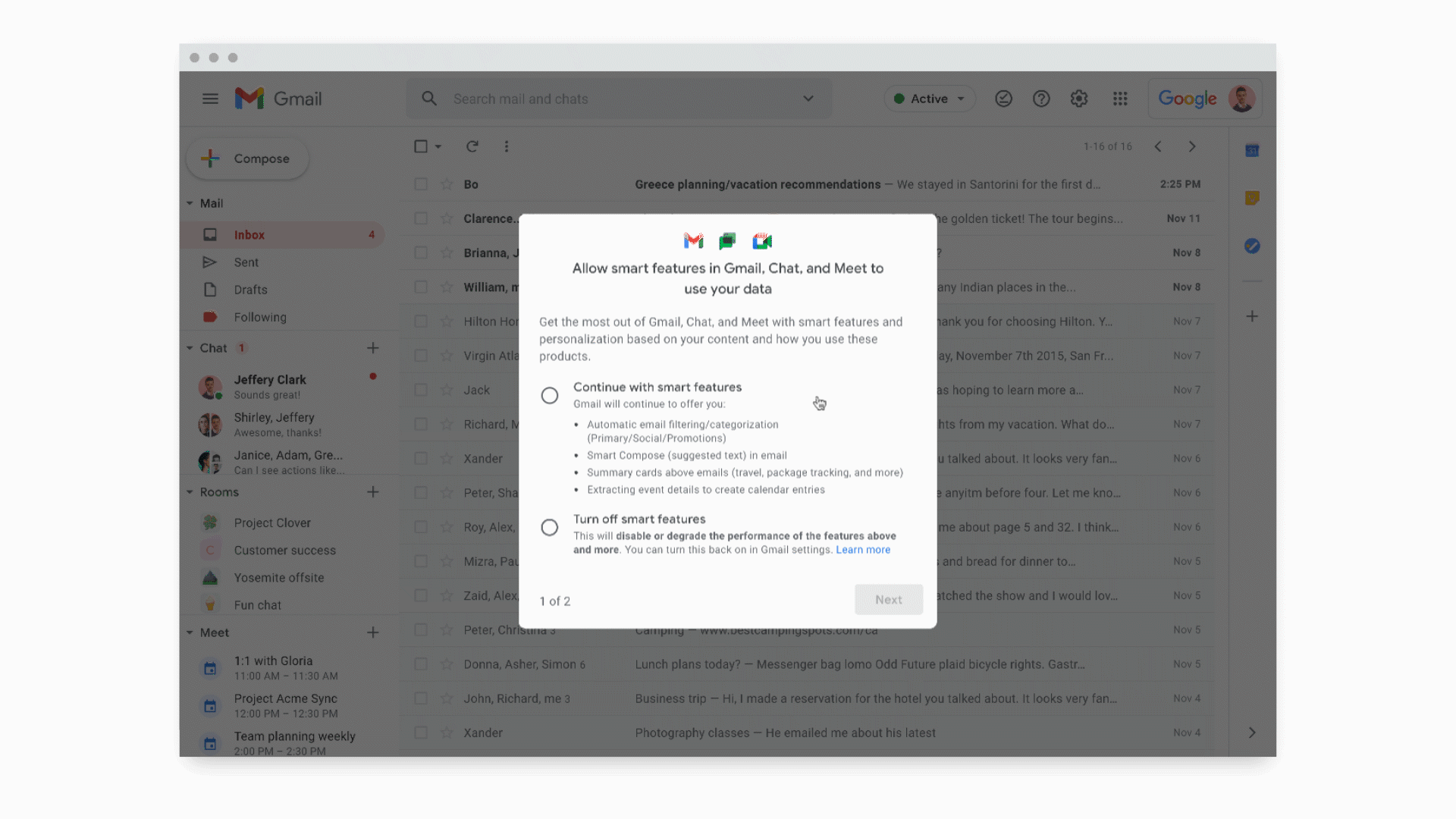 While the ability to enable some features is not new, Google is now incorporating them into a more user-friendly feature, saying it provides clearer data processing options that enable them.
"This new setting is designed to enhance the understanding and management of this process, taking into account what we have learned from user experience research and regulatory principles to provide understandable, active user choices in data-driven functions," he said. The company.
Google also states that the user is in control of their data and that the smart features that are displayed are the result of automated algorithms and not a manual revision.
"And, Google ads are not based on your personal Gmail data, no matter what choice you make."
"If you decide not to use smart features and personalization, you will still be able to use Gmail and our other products. And if you later decide that these features are useful and want to enable them, you can do so through Gmail settings. "
Subscribe to the Blog via Email
Read them Technology News from all over the world, with the validity of iGuRu.gr
Follow us on Google News