Google Maps with updates for COVID-19
Google has introduced a number of new features in Google Maps designed to help users travel safely by car or public transport as countries reopen after the COVID-19 pandemic lockdown.
With the latest version of Google Maps on Android and iOS, users of the app will be able to receive notifications about whether their travel will be affected by any restrictions due to COVID-19, such as the requirement to wear a mask on public transport or if any some checkpoints or restrictions while driving.
"The transition from A to B can be very complicated these days. "Because of COVID-19, it is increasingly important to know how many people may be at a train station at a given time or if the buses are running on limited routes," Ramesh Nagarajan told blog of the company.
"Having this information before and during your trip is vital for employees to go to work safely and will become much more important to everyone as countries around the world begin to reopen."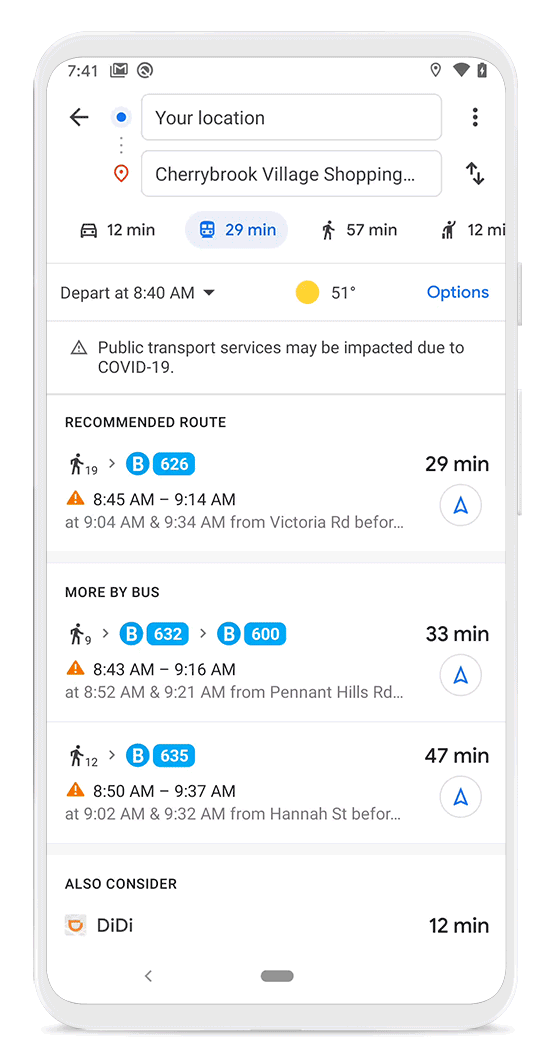 Users in COVID-19 medical facilities or testing centers will also receive alerts that remind them of the facility's safety instructions and will be able to verify the possibility of testing to avoid rejection, Google says.
In addition, the company said that to help users avoid busy public transportation, users will be able to see rush hours when a station is historically more or less busy. Users will have access to live data that shows how busy a station is compared to normal levels.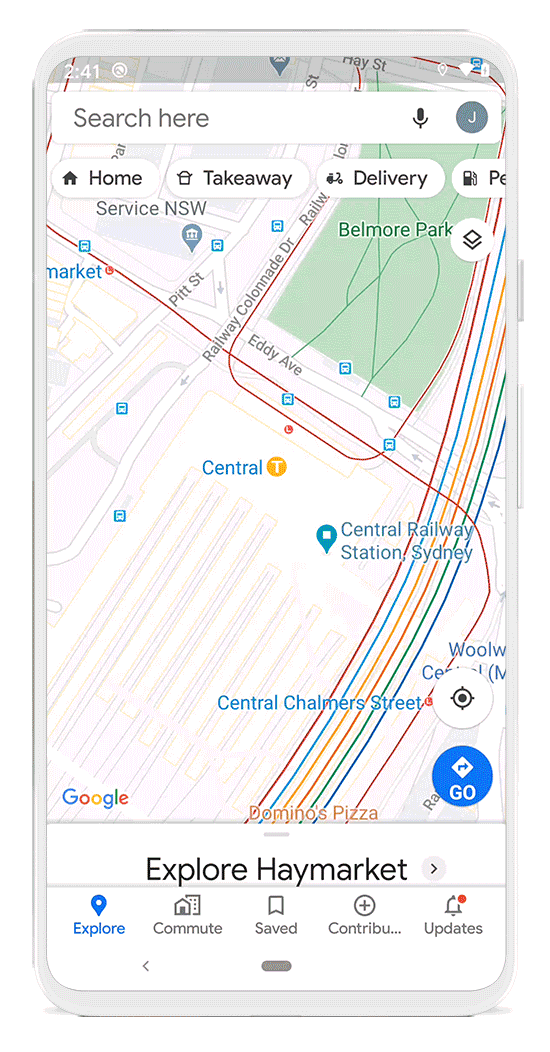 The data will be aggregated and anonymous according to the company and will be used by local and state governments or by websites to feed the new features.
The notices will initially be released in Australia, the United Kingdom, the United States, Argentina, Belgium, Brazil, Colombia, France, India, Mexico, the Netherlands, Spain and Thailand.
Registration in iGuRu.gr via Email
---
Read them Technology News from all over the world, with the validity of iGuRu.gr
Follow us on Google News