Google Maps new icon and features
Google Maps (Google Maps) turned 15 years old and to celebrate it, Google was released a new service icon along with a slightly redesigned app and some new features.
The biggest change here may be the new icon that has Google-hued colors on a white background, and seems to fit better with the other Google logos.
Google Maps also brings a small change, with two additional tabs at the bottom: the update adds the "contribute" and "updates" tabs. The new tabs replace the "for you" tab with a more focused "saved" tab.
The motivation behind the redesign is based on the latest features that Google has added to Maps, such as increased focus on user-generated content and the ability to track other users.
With the new tabs, most of these features are placed in front of and in the center of the application for all users, instead of being "buried" in a side menu.
Google has also announced some new features in Google Maps, which we will probably see sometime in March.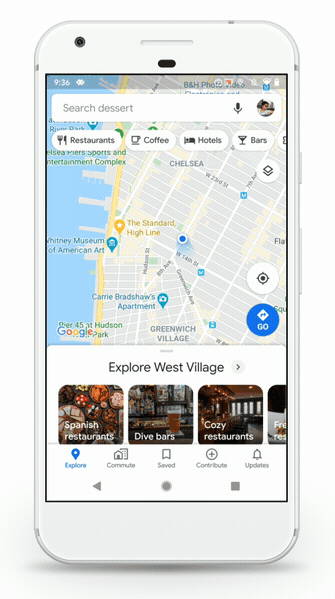 The first is the increase in public transport information. Previously, Google Maps only reported if a train or bus was expected to be full, but the upcoming update will allow users to submit other details, such as temperature, wheelchair accessibility, or ship security.
The other update comes in the augmented reality feature in Google Live View, which will be a lighter feature that will simply show the location of your destination without starting the full XNUMXD navigation display.
---
Read them Technology News from all over the world, with the validity of iGuRu.gr
Follow us on Google News
---