Google News new hub only for COVID 19
New feature from Google News. News about the coronavirus is flooding the internet, but we usually have to sift through it to find what it really's worth. To help users stay informed about it COVID-19 from trusted sources, Google has created a COVID-19 hub on Google News.
Google's new hub displays news from reputable global and local sources to help readers access the latest virus guidelines. You can choose from which areas you want to be informed.
You can also highlight stories from many different topics such as the economy, health and travel and see the results from local news. This news will include tweets from local authorities.
Google says it is trying to develop a highly specialized event control function to stop it any misinformation concerning the virus. He is still experimenting with how to apply this feature.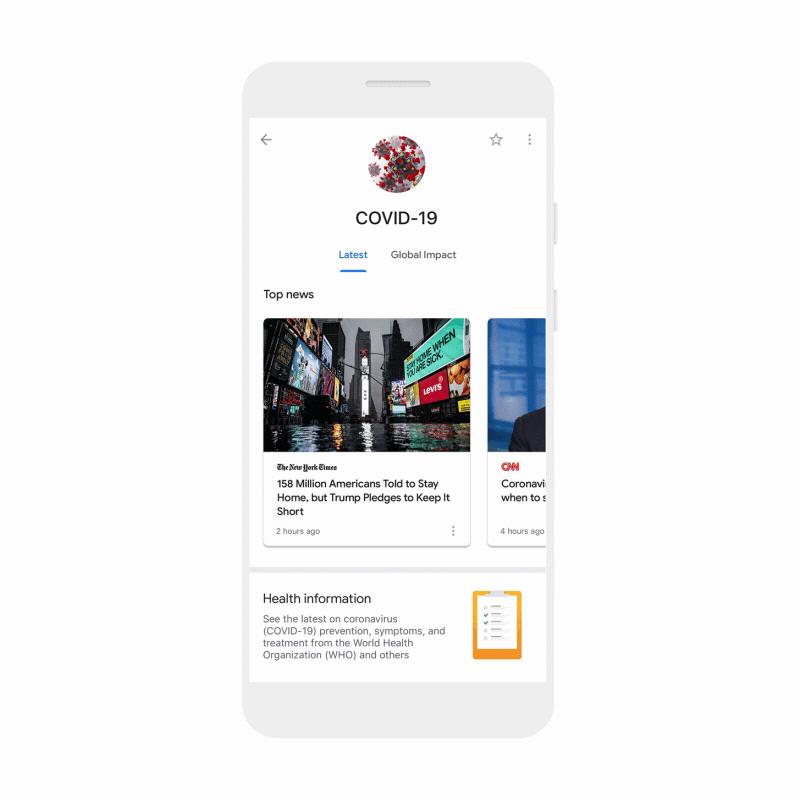 Meanwhile, the new coronavirus hub is available for iOS, Android and web devices in more than 20 countries and will be available in more in the coming weeks.
You can access Google's new coronavirus node (in Greek) from here or read more about the new features from the link below.
https://blog.google/products/news/ways-stay-informed-coronavirus-news/
---
Read them Technology News from all over the world, with the validity of iGuRu.gr
Follow us on Google News
---