Skype Meet Now: Meetings without registration and downloads
Microsoft has released the new Skype Meet Now service, for Video Conferences without registration or installation of the application.
The new feature, called Meet Now, allows you to easily organize conferences, which is a must the coronavirus season. According to the company, no registration is required to download the application.
The new Skype Meet Now service lets you easily set up an online collaboration space and invite Skype contacts, friends, family or associates who do not have Skype or Microsoft accounts. Participants will be able to take part in the meetings whether they have an account or not.
Skype Meet Now was announced on Friday, and is implemented as a new online version of Skype, with additional features. It has a permanent link that you can share via a messenger or email.
The new service offers background blur, screen sharing, automatic call logging, file sharing that is shared through your conference, and is available to all participants for download. These files are stored for up to 30 days.
If you are interested you can visit the website of Skype Meet Now. You can get your own link for a shared meeting by clicking the Create a free meeting button.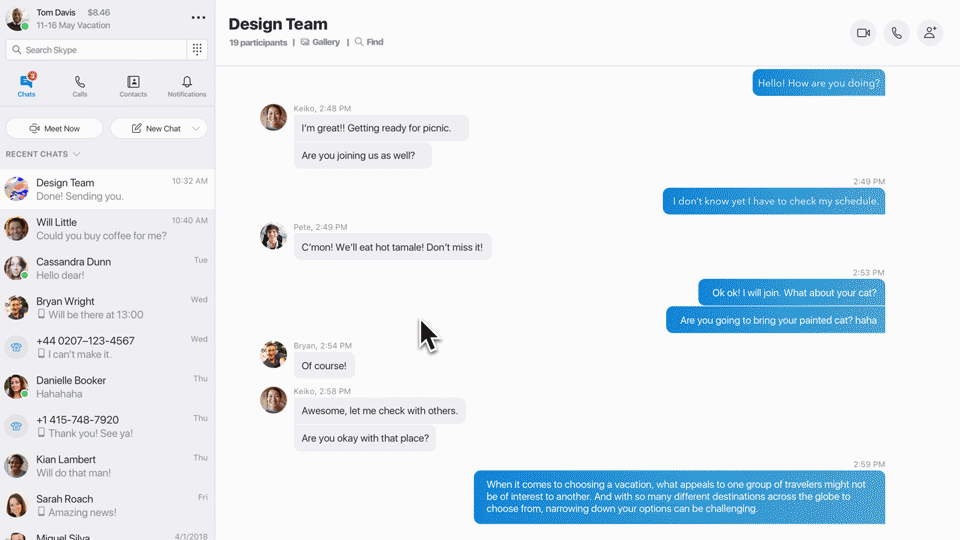 The application will open directly if the person you called has Skype installed. If the person does not have Skype, the video call will be initiated by the browser (Edge or Google Chrome, not Firefox). You can invite up to 50 participants to a session.
The new Skype Meet Now service is available for free.
---
Read them Technology News from all over the world, with the validity of iGuRu.gr
Follow us on Google News
---